DO YOU HAVE WALLS?
LET'S HANG OUT®
Owned and operated by Hall of Frames, Paradise Picture Frame is everything you love about Hall of Frames and a bit more.
Design is always free. Walk-ins are always welcome at any of our 8 locations from 10 am-6 pm or schedule a private, in-store appointment from 6 pm-7 pm. Find a store near you or book your appointment today!
25% off Photo Printing
It's time to take your camera roll off your phone and onto your walls. Turn your favorite photos into modern, sleek works of art.
Starting at $244.99
Let's rally the valley! Celebrate the Phoenix Suns with a Custom Jersey Frame. Choose from 25 frames and 50 standard mat colors.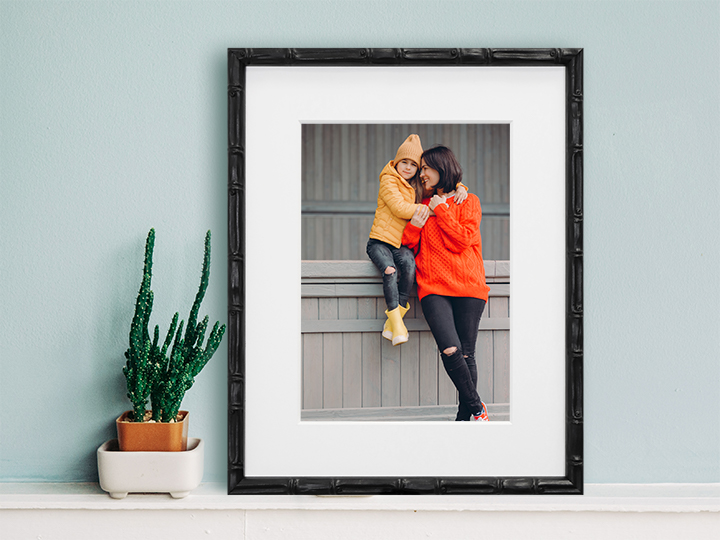 25% off for Mother's Day Gifting
Meaningful gifts made simple! Pick a frame, upload a photo and custom frame from the comfort of your couch.
25% off online frame & receive FREE shipping on orders of $99 or more!
Browse our FAQs for in-depth answers to most of your framing questions. If you can't find you're looking for, feel free to ask us. We'd love to help out!
If you love it, frame it! No matter what type of art, memorabilia, or 3D objects you have, our skilled artisans will help design the right custom frame or display solution for your space, your style, and your budget. We offer obligation-free quotes in all of our stores, so come see us! For design inspiration, visit our custom frame page.
Our goal is to have your framing completed as quickly as we possibly can, but what you're framing and the extent of the craftsmanship will determine our timetable. To give you a better idea, see below:
Custom Picture Framing takes from 7–14 days. But if you're in a pinch, we can always rush an order in 2-3 days. Some of our stores even offer Same-Day Custom Framing with in-stock materials.
Readymade Picture Framing can take from 45 minutes to 24 hours. Our readymade frames can be customized with your choice of glass, mats, and backing that we have in stock. We offer while-you-wait-assembly, or same-day if you'd like to run another errand while we're completing your piece. We also offer readymade frames that can be purchased in-store and online and fit with glass, matting, and backing at home.
Yes, we love to design! Our creative guidance and individualized service is always FREE. We're here to to make the custom framing experience fun and effortless for you. If you're short on time, schedule an art pick up, and we'll help you get the process started with just a few questions about your home, your style, and your color preferences. Ready to get creative? Get your custom frame started now.
Don't hesitate to tell us about your project's timeline and budget. We're straightforward with our abilities and our pricing, and we're ready to make your world a more beautiful place!
Paradise Picture Frame Hall of Frames on Instagram